WHEN YOU BUILD IT RIGHT….THEY WILL COME
First Impressions Last… and you never get a second shot at it! We know that first impressions are critical in every aspect of life but especially, making the right first impression is a crucial step in building customer relationships. In fact, research tells us that the first impression will make or break a sale nine times out of ten.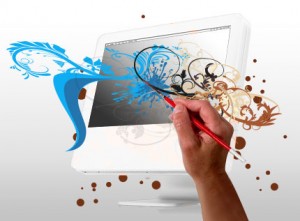 This obviously holds true for your website. An impressive first impression will encourage visitors to stay, and quickly turn them into customers, while the wrong impression will make them click the Back Button and go to the competition.
At 411 Pros we are passionate about building websites which are both easy to navigate and compelling to use. Our web development team specialises in turning your visitors into customers by starting with a positive first impression. We are aware that web design and website development are not the same thing. While design deals primarily with a site's visual and aesthetic aspects, web development concentrates on site architecture, on its structure and its features . Without solid web development even the prettiest web design in the world will ultimately fail. Combine these two dimensions with a strong SEO component guarantees that the maximum number of visitors will be converted into customers.

411 Pros has developed a team consisting of specialists – web designers, web developers and Online Marketing Specialists – working ceaselessly towards a single goal, to make our clients' websites perform to the maximum. Our experts handle the design and the behind-the-scenes computer programming, the applications which control your site's running and functionality as well as its relationship with search engine programming. This is always done in consultation with you, the client, informing you of progress – taking your guidance when choices need to be made and seeking your approval before releasing any updates to the public.
Check out some of our web designs
---
GET STARTED TODAY!
---


---